Hey there! I wanted to bring to your attention the Paul Bryan haircare system. I have been using this for a while after buying this at my hair dressers. I cannot stress how much I am impressed with this range. The range includes - a shampoo, conditioner, 2 treatment sprays (protein and moisture) and a styler (the 'awesome styler' which can be used for anything). In the beginnning I used all of this products but after using the system for a while my hairdresser informed me I no longer needed the protein treatment spray. You can really see a difference in using these products and they are very affordable. I got the whole set for £30 in a promotion but it is now priced as £40 in their website. The Paul Bryan mantra is 'Keep it simple' and the products can be used on all hair types. The shampoo cleanses very well and has a lovely fresh scent with a menthol type feel. I find this really helpful on a morning when I'm half asleep! The treatment's are used after shampooing and can be used for 1 minute or longer for a more deep treatment.
If anyone is looking to change their haircare I cannot recommend this enough. It is affordable and not over priced. It really made a difference to my hair.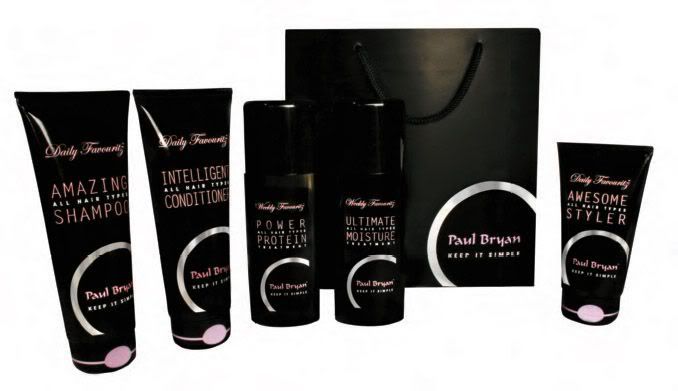 I also use CHI Silk Infusion after using these products but I'm sure you all know about how awesome that product is! I could not live without it!
Links:
http://www.paulbryanhaircare.com/