I recently bought MAC's Close to real lipstick from the High Def collection. As soon as I got it I knew it reminded me of something but I couldn't put my finger on it. This was until I went to go find my Gosh Darling lipstick for a night out and realised that this colour is extremely similar to MAC's Close to real lipstick!
I do realise that a lot of the UK bloggers and youtubers have Gosh Darling but as far as I am aware you are unable to get this brand in the US. If any US people are after this shade then the MAC shade is worth a try.
I will say that the MAC lipstick is more pigmented than the Gosh Darling. Gosh Darling is also a little smoother to apply.
Here is a picture of the lipsticks alongside one another: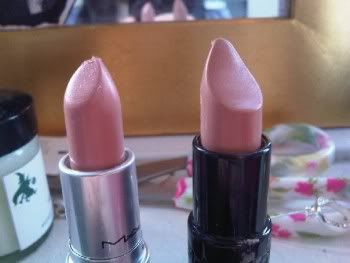 I hope this has helped someone!
Bryden x