Its been snowing in Newcastle for the last 4 days. This was me and my housemate, Claire, out in Newcastle last thursday. It's actually reaaallly nice going out in the snow. There's no-one about! Going to the pubs and clubs when its empty is just soo nice. No more waiting at the bar for 30 mins at a time!!
Me and claire soaking up the err, snow?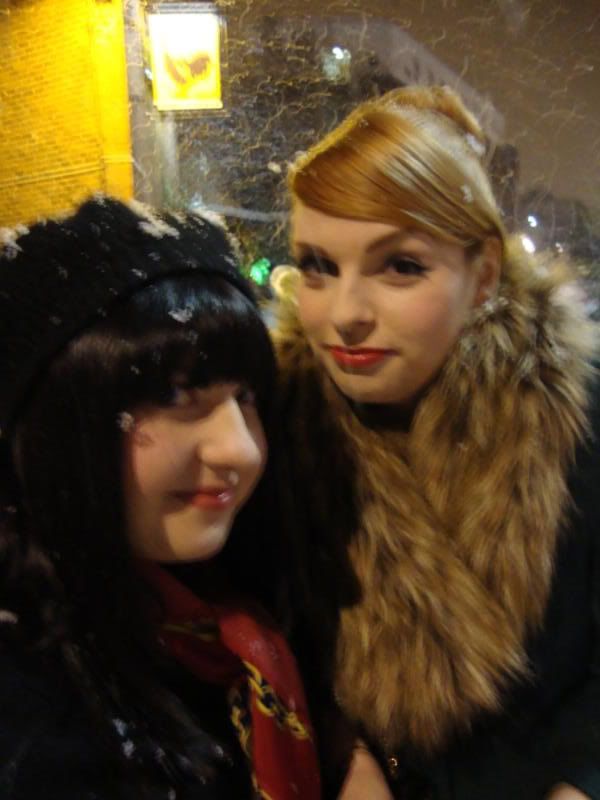 Newcastle's Christmas tree. If you look really closely you can see Claire.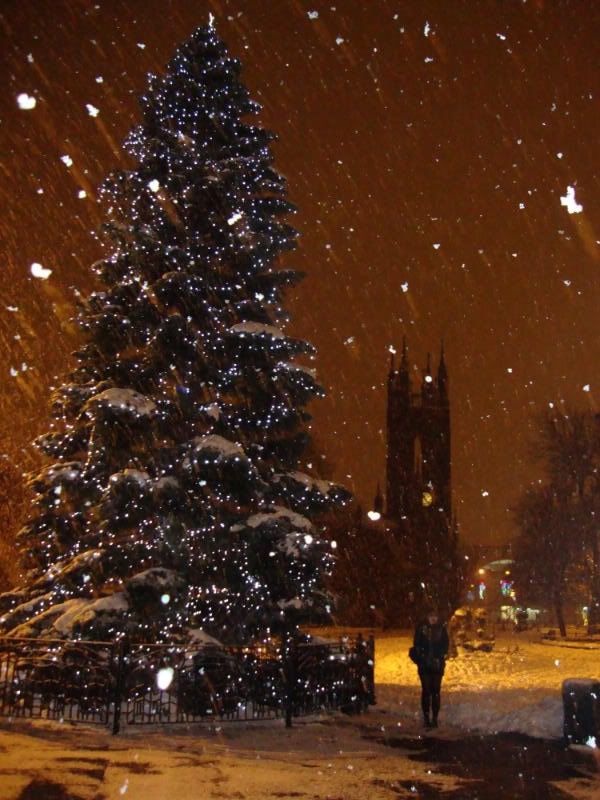 Ever since the snow has fallen I have been out the house and loving every moment of it. I love being able to get around and do things without there being too many people! I the only think I dislike is the public transport. Stagecoach - Whatever the weather? I DON'T THINK SO.
x