I am definitely not like the fact that my favourite lip glass is running out and unfortunately it's a cremesheen lip glass in Boy Bait.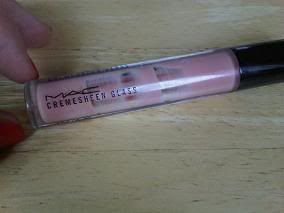 I've checked ebay and there's nothing on at the moment and I really regret not buying back ups. I do think it's quite similar to underage lip glass but this applies really fool proof and is more sheer. I LOVE LOVE LOVE this gloss.
What's a girl to do?
I need to find a really good dupe fast!
Bryden xxx