Hi there!
I'd like to let you all know that Morrisons have Aussie Shampoo's and Condtioners for half price at the moment. This makes them a bargain price of £1.70 each. I normally use Paul Bryan shampoo and conditioner but I couldn't pass this bargain up! I bagged myself the shampoo and conditioner for long hair and it smells wonderful!
I have also recently picked up some Bliss Softening Socks and Sock Salve.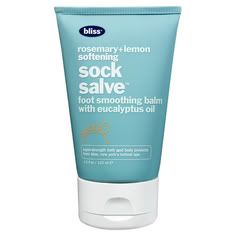 My feet still aren't sandal ready so I'm hoping this will improve them a great deal. I'll let you know how they get on. The salve smells soo good! Very refreshing.
Bryden xx